5 Steps for Filing a Water Damage Claim
3/23/2020 (Permalink)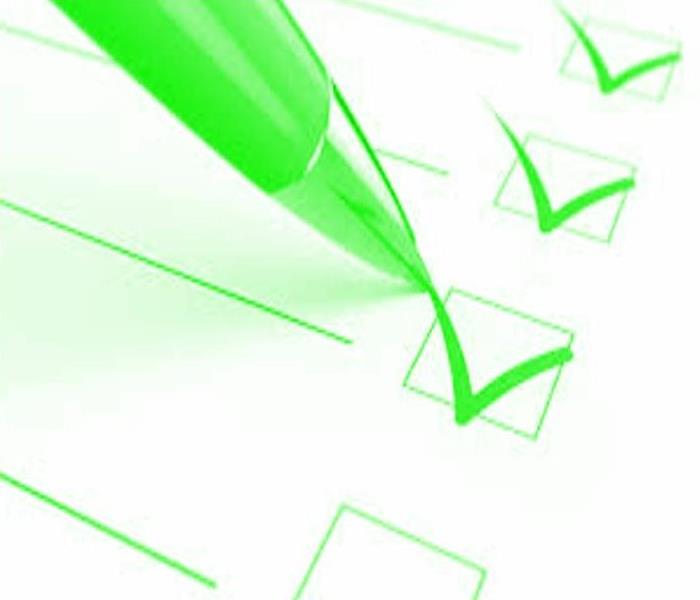 No matter the source, water in your Sudbury, MA, home can cause quite a bit of costly damage. Because of this, it is important to start filing your insurance claim as quickly as possible. This will allow you to finish the process and receive the financial assistance you need sooner. Use the following steps to get through the situation smoothly.
1. Contact Your Insurance Agent
The first thing that you should do is to call your insurance company so that they can begin filing your claim right away. In some cases, waiting too long to contact the company can affect your insurance claim or cause it to be denied, so don't hesitate to do this.
2. Document the Damage

While an insurance adjuster will come to look at your home, you don't need to wait for them to arrive. Begin taking pictures of damaged areas of the building as well as affected belongings. You may want to make a list as well. The adjuster can use these as proof of damage.
3. Start Cleanup and Mitigation

Even if it is from a clean source like a pipe burst, the longer water sits in your home, the more damage it can cause. In order to reduce the cost and time of repairs, you can start removing water from the building so that it can begin to dry. Set aside damaged items as well.
4. Review Your Policy

Because all policies are not exactly the same, it is important to know what is covered in yours. Some causes of damage, such as a flood, may not be included. Look over the details so that you know what to expect and what is expected of you during the claims process.
5. Prepare Necessary Forms

Once the insurance company has sent you the required forms, you should fill them out as soon as possible. This way, they will have everything they need to finish filing your claim. Filing your insurance claim quickly can help you cover the costs.
If your home has been damaged the experts at SERVPRO of Framingham can make it "Like it never even happened." Call us today, 508-370-4400!