Holiday Fire Hazards
12/11/2018 (Permalink)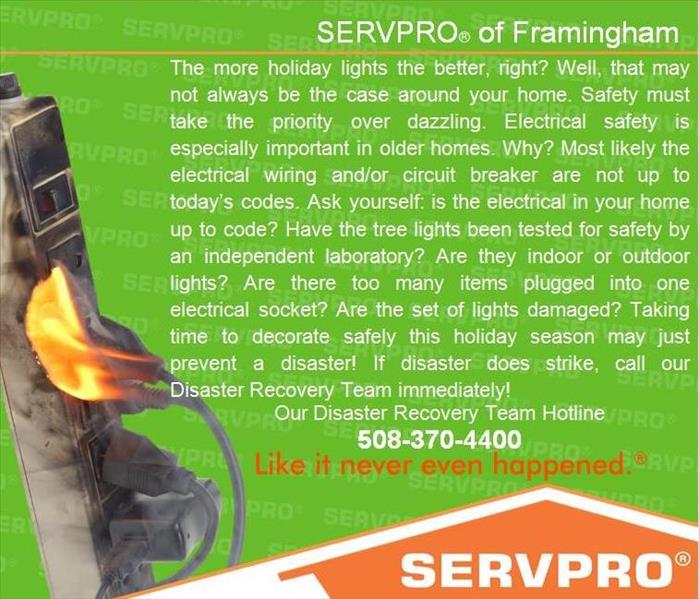 The more holiday lights the better, right? Weather we are talking about strands of our favorite Christmas lights or holiday scented candles, one quarter of reported Christmas tree fires the result of electrical problems or heat sources too close to the tree (according to the NFPA). Be sure not to overload outlets with multiple strands of lights and make sure that the electrical wiring is up to current electrical code standards. Also, check the wiring to ensure that there are no frays or loose connections.
If candles are the way you light up your holidays then follow these two important safety tips. Do not leave candles lit when going to bed or if no one is home. Additionally, keep them a safe distance from anything flammable.

We at SERVPRO Framingham wish you and yours a happy and safe holiday season!